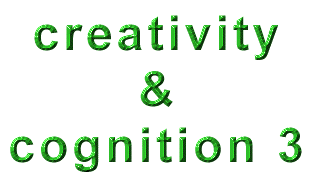 Registration
After 27 August the rates are as follows:
CONFERENCE RATE
ACMSIG members
Non-members
Full-time student package (see below*)


£315
£345


TUTORIAL
ACMSIG members
Non-members



£290
£310

*Full time students are offered a special package consisting of attendance at both the Conference and the associated Tutorial, for £220. Proof of status is required.
The full conference rate includes conference pack, lunches, coffee and welcome reception. Registration includes the proceedings, an ACM publication, refreshments and lunch.
Cancellations
We regret that full refunds cannot be given in the event of registration cancellations. The following scale of charges will be deducted from the registration fee on cancellations received before 1 October:
| | |
| --- | --- |
| Conference | ACMSIG members: £150 |
| | Non-Members: £150 |
| | Students: Non-refundable |
| Tutorial | ACMSIG members: £75 |
| | Non-members: £75 |
| | Students: Non-refundable |
| Student Package | Non-refundable |
| Conference Dinner | £10 |
After 1 October 1999 cancellations will be subject to the full registration charge and NO REFUNDS will be given.
Cancellation charges may also apply on accommodation bookings.
Category - Single Room
£45.00 b&b (David Collet annexe) single (en-suite but with showers only)
£58.00 b&b (main building) single (en-suite)
Dinner £20 per person
ALL PRICES INCLUDE VAT
Twin or Double Accommodation may be available on request.

For further information please contact Conference Secretary:
Antonia Kelly
Loughborough University, UK
a.m.kelly@lboro.ac.uk

Alternative accommodation, at a range of prices, can, if wished, be arranged in the town of Loughborough. All hotels are within easy reach of the Conference Centre.
How to find Loughborough.
Loughborough is situated in the Borough of Charnwood.
Loughborough University Campus Map
For further information, please contact:
Debby Smith
Loughborough University, UK
d.smith2@lboro.ac.uk
Tel 44-1509-222691
October 10-13, 1999

Loughborough UK

An ACM SIGCHI International Conference
Webmaster